Here's a trending footage of a South African pastor inciting his congregation against Nigerians and Ghanaians.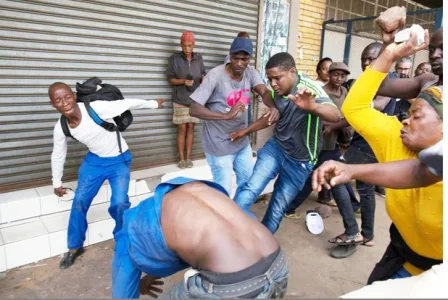 The pastor can be heard ranting how Nigerians only advertise joystick enlargement products to South Africans.
According to him, he believes that Nigerians offering joystick enlargement drugs and services to South Africans is an insult.
He said he wonders why foreigners like Nigerians could tell South Africans that they need joystick enlargement as he seemed angry that South African government could tolerate foreigners trading in joystick enlargement and abortion.
The pastor also said that if he meets anyone with joystick enlargement product, he will kick the person's teeth out with his 'sharp nose' shoes. He also said if anyone like that has visited his church, he/she should stand up and leave.
See video below: