Former Central Bank Governor and Emir of Kano, Alhaji Muhammad Sanusi II, has said that he graduated from the late Dr. Yusuf Bala Usman's school of progressive struggle to become a teacher, banker and now a radical emir.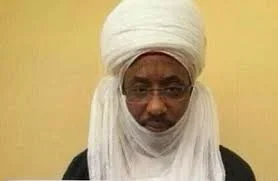 The emir said struggle only has meaning if it is against injustice and oppression, adding that any other struggle is meaningless.
Speaking on at the 10th anniversary memorial seminar organised by the Centre for Democratic Development and Research Training in honour of the late Usman in Kaduna yesterday, the emir said the message Bala left was one that everyone should take home.
Source