Senate President, Bukola Saraki on Tuesday commended Senator Rose Oko and other Senators that contributed to the debate on Xenophobic attacks on Nigerians in South Africa.
The senate President said the incident is a sad and unfortunate
He said both countries have enjoyed great relationship over the years and called for an end to this xenophobic attacks.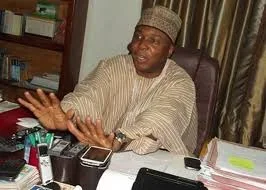 "We must preserve our dignity and respect for Nigerians, we must be seen to be defending our people at all times".
He also commended Nigerians for showing constrain by not attacking South African companies. He says "two wrongs don't make a right".
Meanwhile, the Senate on Tuesday resolved to
send a powerful delegation of Nigerian lawmakers to South African parliament to protest the attacks and killings of Nigerians.