The Senate has begun the hearing to confirm the nomination of the Acting Chairman of the Economic and Financial Crimes Commission, Mr. Ibrahim Magu.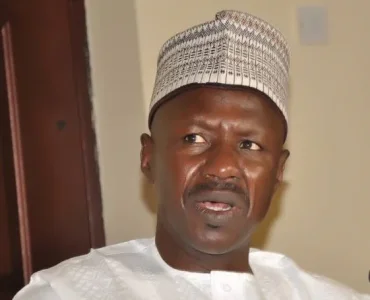 The nominee said the screening was a watershed in his life as a law enforcement officer.
Deputy Senate President Ike Ekweremadu asks him questions on how EFCC under him will fight corruption within the law while Senator Atai Aidoko asks about the operational procedure in detaining suspects on investigation.
Magu replied that human right activists cells in EFCC are like hotels and there is too much comfort.
Questioning him further, Senator Shehu Sani asks him about the Paris Club Fund.
"You need to expantiate on your activities on human rights, What are your findings and activities on the Paris Club fund," he questioned.
The hearing is still on.