Nigerian Senate on Thursday moved to mount permanent military base in Benue state over incessant attacks.
The prayer came in a motion filled by Senator Barnabas Gemade, representing Benue North East constituency at the National Assembly.
He raised a petition on the incessant killings in his senatorial district and requests for a permanent military base.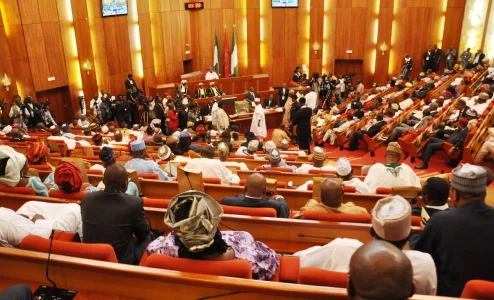 In his remark, Senate President, Bukola Saraki said there shall be no debate on the matter and referred to the Committee on Ethics.
The Senate also observed 1 minute silence for those killed.