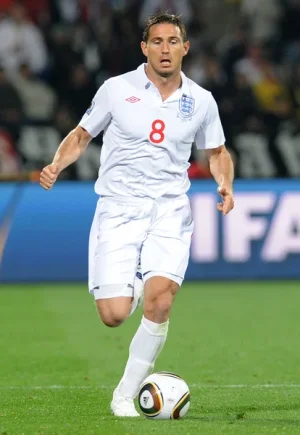 England and Ecuador played out a 2-2 draw in their friendly match but it was not without a drama that resulted in two red cards
England stand-in captain, Frank Lampard, has been vocal about the harsh sending off teammate, Raheem Sterling in the friendly on Wednesday at the Sun Life Stadium in Florida.
Emotions went almost unchecked in the last 10 minutes when Sterling lunged at Ecuador captain, Antonio Valencia, who responded by gripping the neck of Sterling twice resulting in the referee sending both players off.
"It's a bit of a shame especially in a friendly game like that. I think there was no real need really," said Lampard.
"It's a bit disappointing for Raheem really because he's come on and he's trying to do the right thing, track back and try and make a tackle and that's what happened."
Meanwhile, Valencia, whose reactions as been tagged as overzealous and criticised by fans and critics, said the thought of almost losing teammate, Segundo Castillo, due to similar play was on his mind.
Valencia has apologised for his unsporting behaviour, "I apologised to the team after the match and the coach (Reinaldo Rueda).
"I am sorry for the fight with Sterling. When he tackled me I thought about Segundo Castillo.
"He nearly missed the World Cup because of injury and I feared I would too but thankfully I am okay."
The red card given to Valencia will have no impact at the mundial but affects Sterling in England's last match-up against Houndras on Saturday.
Last edited: