Suspected serial killer, Adeola Williams, aka Ade Lawyer, has revealed events that followed the 2015 election defeat of the former President Goodluck Jonathan and the Peoples Democratic Party (PDP) in Lagos.
Ade Lawyer was recently arrested by operatives attached to the Inspector General of Police (IGP), Special Intelligence Response Team (IRT).
His words: "During the run-up to the 2015 general elections, I volunteered to work for the PDP because Sagoe and Mc-Oluomo were in APC, and my friend Bashorun also linked me to the PDP caucus, on Lagos Island.
"I started working for them. I believed the party would help me achieve my goals of regaining my park and also make me a branch chairman of the union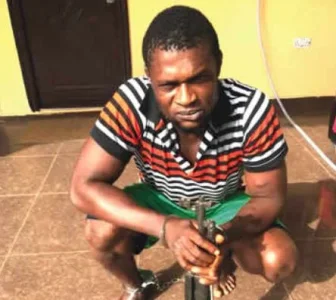 READ MORE HERE