The counsel to the Judicial Commission of Inquiry investigating the clash between the Nigerian Army and members of the Islamic Movement in Nigeria (IMN) Yusuf Ali, disclosed yesterday to the commission that he was able to see the Shi'ite leader, Sheik Ibraheem El-Zakzaky who agreed to participate in the inquiry.
The IMN's legal team led by Festus Okoye, had on Tuesday expressed dissatisfaction with the commission and announced discontinuation of appearances before it.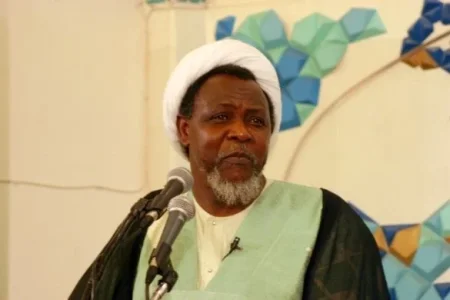 Chairman of the commission, Justice Muhammadu Garba Lawal in his ruling, noted that since the commission had adjourned its sittings all this while in the bid to allow the IMN access its leader to get a proper briefing, it would not be proper to continue hearing without the movement.
He said since the IMN leader had finally been seen and had indicated interest in participating in the inquiry, it was only right to allow the movement time to prepare and submit its memo and adjourned sitting to April 6.
- DailyTrust