Senator Shehu Sani representing Kaduna Central has alleged that some top government officials are wishing President Muhammadu Buhari dead because they want to become the Vice President.
Sani said this while speaking to reporters shortly after inspecting artifacts of Mallam Aminu Kano at Mumbayya House Centre of Democracy, Kano.
He said those aspiring for such position will fail immensely.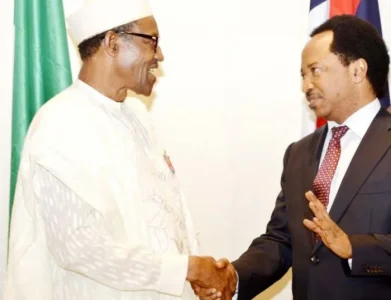 He said, "Unfortunately for them, neither the Vice President, Professor Yemi Osinbajo, nor Buhari trusts them.
"Osinbajo is a trusted ally to his boss and he dislikes anything that would make him compromise the trust he enjoys".
The Senator added that some of the President's aides were not trustworthy.
"Buhari has a daunting task of fumigating his government, cleanse it and flush out these hyenas who eat from the nation's treasury without pains," he said.
He added, "it is open fact that today, politicians are only interested in getting power to use as launching pad of their personal businesses".