Nearly 80 rescued miners were brought to the surface on Friday, police said, after about 115 were trapped underground following a collapse at a gold mine in northeastern South Africa earlier in the day.
Mike McChesney, chief executive of the small gold producer Vantage Goldfields told Reuters that 115 workers had initially been trapped at Lily mine, but most had been rescued and the rest would probably emerge soon.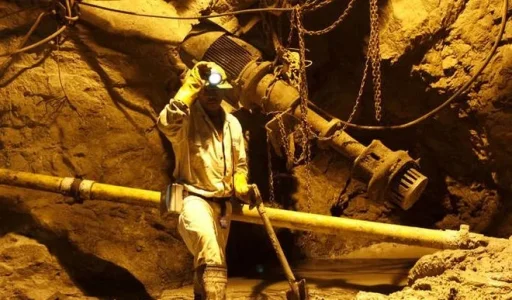 "As we speak they might already all be out. Most have been evacuated," he told Reuters by telephone from the company's offices in Barbeton town in Mpumalanga province about 360 km east of Johannesburg. No fatalities have been reported.
South Africa's mines are the deepest and among the most dangerous in the world. Fatalities in the industry have been falling due to both improved safety practices and a reduction in the labour force as production declines.
The collapse occurred at the main entrance to the mine, the company said in a statement.
READ More