A South African pastor, Apostle Thamsanqa Sambulo, claimed he performed a miracle and an apostle of God after he allegedly poured boiling water on himself and members of his church.
The KwaZulu Natal-based young pastor is the founder of Thy Word Kingdom Harvest Ministries which has been making headlines because of lots of reasons.
He has been having revivals across the country and he recently performed a miracle which left everyone shocked.
Trying to bring back what happened when the Biblical Shadrack, Meshack and Abednego were thrown into the lake of fire and were not burn, Apostle Sambulo boiled a kettle of water and started demonstrating on his church members by pouring the boiling water on them.
The Facebook page of Thy Word Kingdom Harvest Ministries told the story of Sambulo's miracle claim.
According to the post, one evening during a church gathering, Sambulo asked a member of his church to "go boil water in a kettle at the kitchen".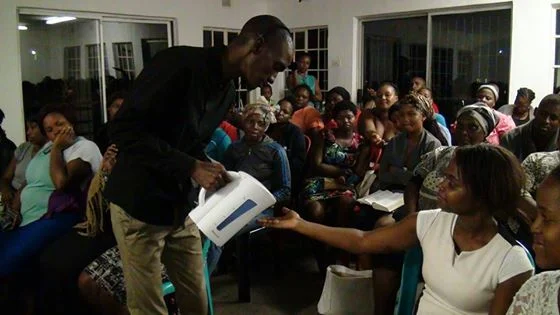 Sambulo then allegedly hugged the kettle "on his chest".
The post read: "The congregation was in shock, as they shouted: 'NO!' (sic) Some couldn't even look.
"He then asked: 'Who has faith here?' (sic) One by one, people came and did what the apostle did, and were not hurt. He re-boiled the water... as he did...one young woman came to him and said; 'Papa I have faith, pour it on my hand as hot as it is.'
"The Son of God first poured on Himself, then poured unto this lady. The rest of the congregation, one by one followed, as they also wanted to test their faith."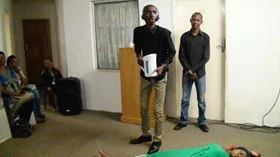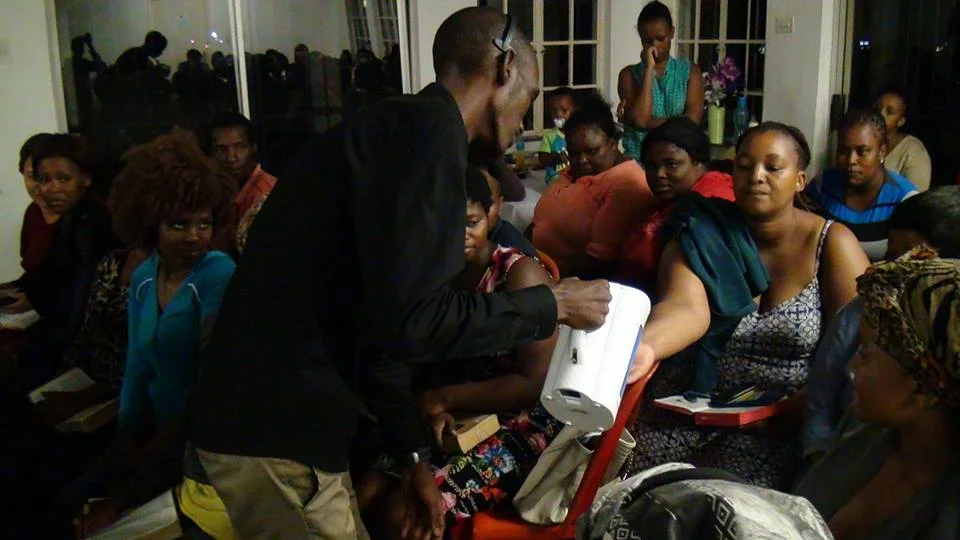 See post: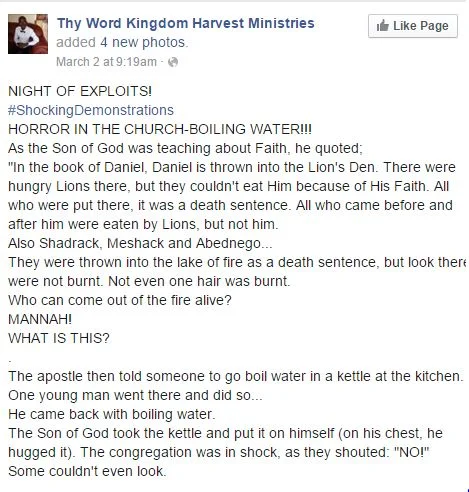 - News24