President Muhammadu Buhari has nominated Professor Stephen Ikani Ocheni (Kogi State) to replace Barrister James Ocholi (Minister of State for Labour and Employment) who died in a ghastly motor accident along Kaduna-Abuja road in March 2016.
Prof. Ocheni is currently awaiting Nigerian Senate confirmation to become a Minister of the Federal Republic of Nigeria.
Nigerian Bulletin compiled seven things about the academia set to turn to a politician:
1. He is a Professor of Public Sector Accounting at the Faculty of Management Sciences at the Kogi state university, Anyingba
Related: Buhari Appoints Ocheni, Hassan As Ministers
2. He hails from Uwowo, Igalamela/Odolu local government area, Kogi.
3. He was born on 25th June 1959.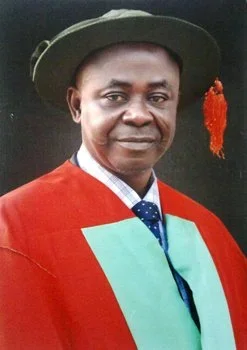 4. Education qualification:
- Howard University, Washington DC, USA 2006
- University of Nigeria, Nsukka (M.Sc/Ph.D Programme)
- Enugu State University of Technology, Enugu
- The Federal Polytechnic, Idah, Kogi State
- Idah Secondary Commercial College, Idah, Kogi State
Related: Nigerian Senate Summons Itse Sagay Over Controversial Statement
5. He will be replacing late James Ocholi, former Minister of State for Labour
6. He is a fellow of the Association of National Accountants of Nigeria (FCNA), Institute of Chartered Economists of Nigeria (FCE), member, Chartered Institute of Taxation of Nigeria (ACTI) and Practising Licence - ANAN.
7. He is married with kids