It was a beautiful scene to behold Saturday evening at Eko Hotel and Suites,, Victoria Island Lagos, at the Sun Newspaper Awards – an event in recognition of Nigeria's prominent and distinguish icons.
At the event, Late Colonel Mohammed Abu Ali - who was one of the 6 soldiers killed by Boko Haram last year - was awarded post-humously as the Hero of the Year. The award was received by the wife, with a sum of
N200,000.
Shortly after the award was received by Ali's wife, Governor Ibikunle Amosun of Ogun state jumped on the stage to add ot the award-sum for the family. He announced a donation of
N1 million naira.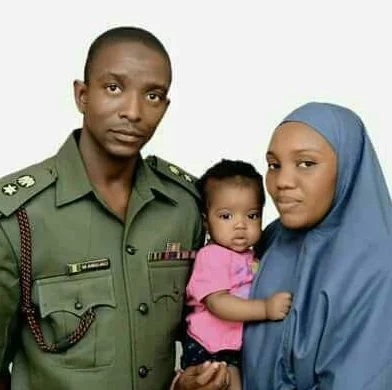 In what could be termed as display of wealth, Governor Wike of Rivers state walked on the podium to donate
N1.5 million
to the family.
Then, crowd cheered as APC and PDP caucus of the House of Representatives joined other donors to donate sums of 6
million and 5 million naira
respectively.
It didn't end there, Deputy Senate President on the behalf of the Red Chambers donated N1 million.
A member of the House of Reps and former Chair, House Committee on Defence also donated N2.5 million.
At the event, Barr. Nyesom Wike of Rivers State was awarded as the Sun Governor of the Year