The international friendly match between the Super Eagles and the National team of Luxembourg has been brought forward by 24 hours.
A letter to the Nigeria Football Federation (NFF) by the Football Association of Luxembourg on Friday explained that the match, earlier scheduled for 1st June, had to be moved forward by a day as a result of the Tour de France cycling competition, with Luxembourg much involved.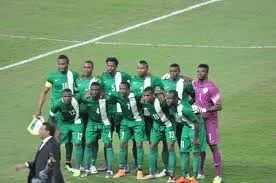 "The change in date will not in any way affect our program. The entire contingent will move to Luxembourg from Rouen in France, where we will play Mali on 27th May. We will still have three days to train for the match against Luxembourg," NFF spokesman, Ademola Olajire quoted Eagles' Team Administrator, Enebi Achor as saying.
The match in Luxembourg will take place at 7pm on Tuesday, 31st May, at the Josy Barthel Stadium in that country's capital city.