Nigeria -
Pastor TB Josha has purchased a private jet - and it's the most expensive one (at least among those owned by Nigerian pastors).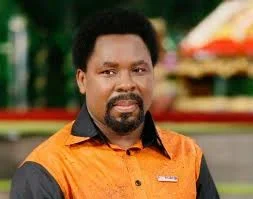 According to Sahara Reporters, the leader of the Synagogue Church of All Nations (SCOAN), took possession of the nearly brand-new Gulfstream G550 aircraft in April 2015, a few months after a building collapse at the premises of his megachurch in the Ikotun-Egbe suburb of Lagos killed 116 people.
Registered as "Synagogue Of Nations," the jet was purchased using the Bank Of Utah trustee as the front for purchasing the jet, Sahara Reporters say.
The jet is the most expensive of the four owned by Nigerian pastors. Pastor David Oyedepo (Bombardier Challenger 604), Pastor Enoch Adeboye (Gulfstream GIV), and Ayo Oritsejafor (Bombardier Challenger 601) are also jet owners.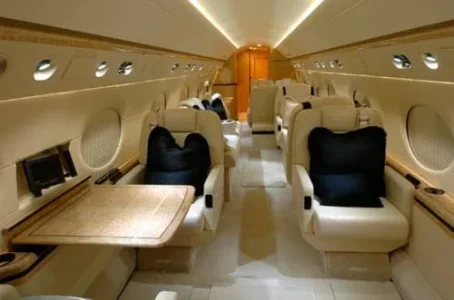 Inside of a private jet
The jet, which has US registration number N131LK, was built in 2010. It was delivered to its first user in 2013 before making it to TB Joshua early this year.
In December 2013 the jet was brought to Nigeria as the Bank of Utah was apparently pitching it to Pastor TB Joshua. The man of God reportedly asked to see it and bless it before finally taking delivery.
In June, it left the Murtala Muhammad International Airport in Lagos on a whirlwind of South America, departing north from there to Kentucky in the United States.
It could cost up to $3 million to maintain the jet annually, depending on how heavily it is used.
Reports say Pastor Joshua claims the jet was paid for by at least eight African Heads of State in 2014.
Sahara Reporters say Pastor Joshua denied ownership of the jet but the Nigerian Civil Aviation Authority (NCAA), sai that N131LK is on record as belonging to Pastor TB Joshua through SCOAN.
Last edited: