Ajibola Adigun, a post graduate student in a South African institution has written on the recent
opinion piece
by Reuben Abati, spokesperson to former President Goodluck Jonathan. His peice below.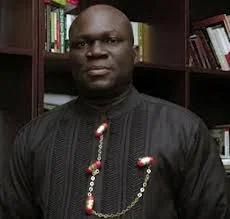 ----
Reuben Abati says he thoroughly enjoyed Pius Adesanmi's piece about the dismal reading culture among Nigerian politicians, a corollary to the absence of political accountability to constituents by their representatives . He joins the chorus and proceeded to add a footnote regaling us of his stay in Abuja, providing anecdotal evidence of what any sharp Nigerian student knows:
street ti take over, iwe o jawo mo
. He seems to offer us the solace of company that misery loves: "Guys, I have been to Aso Rock and it is not different there." As if we needed his remonstrations for proof.
I used to respect Reuben Abati. I still do despite the inclinations of my better judgement. Like a childhood hero who one discovers drinks his retirement benefits away, the respect has been discolored with a benign sense of pity for the baby that now replaces the man he used to be. Don't take my word for it. Last year he professed his desire to turn Nigeria's presidential villa into a museum because of the witches and the diabolical spirits that turn men mad once they get into public office. It was not enough that power by itself is a heady stuff that only strong men can stomach, people walk on their heads too in the corridors of power in Nigeria. As someone else has said elsewhere, I am inclined to agree with the later claim that not only do some people lose their heads in the corridors of power, they also seem to forget it there too.
How did our libraries run out of books and our politics bereft of ideas? It is easy to blame history, Lord Lugard and his amalgamation, Shagari's shenanigans, the Dutch Curse, Military machinations, and civilian strategies to undermine a discerning citizenry. It is easy because it is a well-worn path. It is easy because it is true. It is easy because that is what boys do. Dr. Reuben Abati has chosen to lament too and take that course. No surprise there.
I see no difference between his willingness to surrender the presidential villa to the spiritual powers-that-be and the displacement of science for superstition in our country. Values matter and Homo sapiens, with all their faults follow incentives. A coping mechanism for bookstores in Nigeria is to stock up on bibles and religious paraphernalia. And examination past questions and key points. In a country where pensioners who gave their life teaching die on queues waiting in line for their benefits the youths are quick to take to heart the lesson:
Who book epp
?
There was a time he lived up to his name Reuben. Some of us who didn't like the staid typeface of The Guardian Newspapers aspired to Abati's biting erudition and excused the bulk of the print for the size of the grey matter that went into editing it. When the call came for him to come and eat, we thought he would at least come out unsoiled and unscathed if he could not enrich the corridors of power by his presence. The children that we were. We read too much into appearances. If we hold true still to the faith, his late lamentations test our resolve not to join the song on the street:
Who book epp
?
At the inception of the current administration that turned Dr. Abati into a yesterday's man, there was a crowdsourcing for a
#ReadingList
for the newly appointed ministers by concerned bibliophiles. Dr. Abati looked back with nostalgia and compiled a list for his fellow countrymen as if to urge those in the inner recesses of power to continue in the tradition of their forbears. He added a few of his too. I do not doubt that this was well-intentioned nor that he tried to encourage that culture in the cabinet of ex-president Goodluck Jonathan. But like Christianity, it is fashionable to profess a love for knowledge in a country that barters in white lies and half-truths. Just look at the annual allocation to education in the Appropriation Bills of the past years and his own sad confessions of Aso Rock as a forest of a thousand daemons. Except Nigeria were Hogwarts, how are we to take his claim seriously?
Despite Nigeria's proclivity to burn books and kill dreams, Nigerians' put their money where their mouth is: in pepper soup joints and houses of pleasure for those who seek respite from our motherlands' penchant for filicide. Those who care to nourish the mind seek them out still. The book lives on on the internet - as the Diasporan troublesome old man Pa Ikhide Ikheloa always insists. How does Reuben Abati think we can afford to read his dross?
The doctor would be wise to borrow a leaf from his countrymen and put his money where his mouth is. Since his intervention is to start a conversation about the dying culture of reason and reading in the country. Here is one for the road. When he eventually writes his promised book, the children of anger will read it and we hope to God it makes as much sense as Toke Makinwa's On Becoming. One hopes his term at hagiography for his principal has not blunted his edges. His recent forays in the public sphere troubles.
------
Ajibola Adigun
is a Mandela-Rhodes Scholar and a Post graduate student of Political Sciences at the University of kwaZulu-Natal, South Africa.