The Transition Monitoring Group (TMG) has faulted the weekend conclusion of Bayelsa State governorship election that it fell below the global standards for credible elections.
Its chairman, Ibrahim Zikirullahi, who presented the final statement on the election to reporters yesterday in Abuja, noted that it witnessed widespread cases of ballot box snatching, damage of ballots and stealing of ballot papers.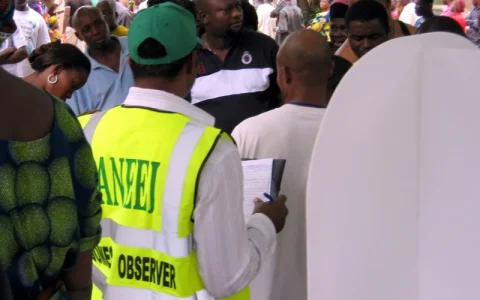 He claimed that the infractions hindered the counting and announcement of results in many polling units in Southern Ijaw.
TMG expressed disappointment at the inability of the Independent National Electoral Commission (INEC) and the security agencies to conduct free and fair governorship election in the state, insisting that the election fell below the international standard.
Source