The Donald Trump administration has unveiled new travel restrictions on certain foreigners from eight ountries.
The new restrictions on travel vary by country.
"Making America Safe is my number one priority. We will not admit those into our country we cannot safely vet," President Donald Trump tweeted after his administration released the details of the restrictions Sunday night.
The countries are:
1. Chad,
2. Iran,
3. Libya,
4. North Korea,
5. Somalia,
6. Syria,
7. Venezuela and
8. Yemen.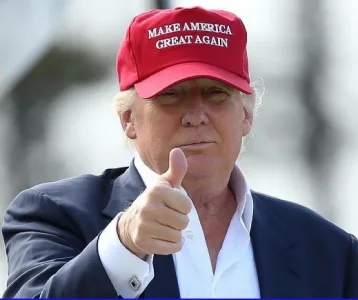 In a statement, the White House called the new restrictions a "critical step toward establishing an immigration system that protects Americans' safety and security in an era of dangerous terrorism and transnational crime."
"We cannot afford to continue the failed policies of the past, which present an unacceptable danger to our country," Trump was quoted as saying.
"My highest obligation is to ensure the safety and security of the American people, and in issuing this new travel order, I am fulfilling that sacred obligation."
For the last three months, the administration used an executive order to ban foreign nationals from six Muslim-majority countries from entering the US unless they have a "bona fide" relationship with a person or entity in the country.
Individuals with that "bona fide" exception – such as a foreign grandparent of a US citizen – can still apply for visas until October 18. After that date, the new restrictions on travel will begin.