Tunisian troops killed four suspected militants in a counter-terrorism operation overnight that was still continuing on Tuesday, the interior ministry spokesman said.
There were no security force casualties in the operation in the Ain Jaffel area on the border between the central provinces of Kasserine and Sidi Bouzid, the spokesman, Yasser Messbah told AFP.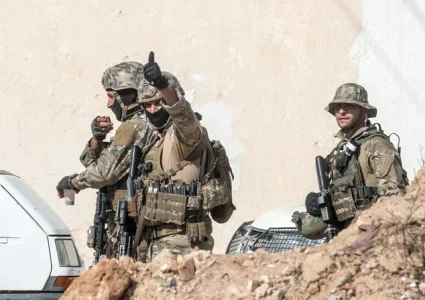 Kasserine province, which neighbours Algeria, has seen repeated clashes between security forces and Islamist militants.
Britain announced on Monday it was sending a team of around 20 soldiers to Tunisia to train troops patrolling the border.