Controversial Nollywood Actor Uche Maduagwu, has complained that most of his single female colleagues do not wear panties to movie location.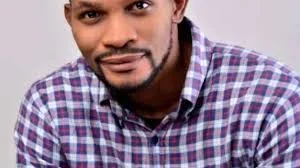 In a post on social network the actor wrote, "Its so shameful and disgusting… Why is it that most female celebrities, especially Nollywood actresses who are single have developed the habit of not wearing pants to movie locations? I can tell you of 4 different star actresses I had personally confirmed, and this is really giving me headaches because, aside the very fact that it is suspicious, its also disgusting.
''That's why most of our directors are always losing concentration when they are directing on set, the worst is that these group of actresses are fond of spreading their legs wide unnecessarily just to seduce fellow actors and directors… Their aim and motives are what I am yet to understand, that's how I walked out of a shoot in Asaba when one actress was just misbehaving on set, someone said she just finished smoking marijuana, but that's not my own business, I am an actor and not her doctor, but what I frown at is when someone is opening her legs any how and misbehaving in the middle of a shoot, distracting both the directors, actors and crews, that's what I can't stand, if we want to shoot a movie, let's be professional and let's not turn movie locations into strip clubs.
''May God deliver us in this industry, some people are just here to play around, they are the very few giving Nollywood a bad name."