The Osun State University (UNIOSUN) has been shut down, following protests by students over the death of one Feyisara Odeyinka of the Department of Anatomy on Monday.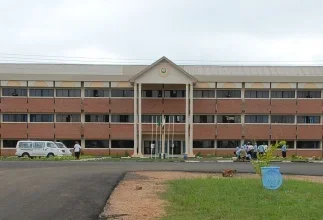 According to Daily Trust, Feyisara was a sickle cell patient and was admitted in a private hospital after falling sick.
The doctor had said she would be placed on admission but the student declined and insisted she wants to return to her hostel.
According to reports, the sickness got worse in her hostel and she was eventually rushed back to the same hospital, where she gave up while receiving treatment.
Protests broke out after news of her death spread and students attempted to burn down the hospital.
The Police Public Relations Officer in Osun State, Mrs. Folasade Odoro said: "There is no report that the students wanted to set the hospital ablaze but we heard that they were mourning the student who died."
This incident came few days after some policemen opened fire on two UNIOSUN students.
The school has now been shut down as a result of the tension generated by both incidents.
The Vice Chancellor, Professor Labode Popoola, said the students would be recalled very soon.