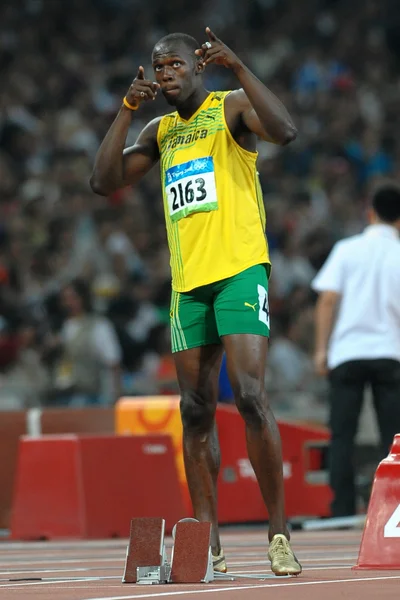 Olympic champion Usain Bolt has revealed his readiness to compete at the 2014 Commonwealth Games which commences today in Glasgow,Scotland.
There were fears that the six-time Olympic gold medallist would boycott the games,and also because of he was still recuperating from an injury.
But the Jamaican has allayed the fears adding that he is pushing to be fit and would compete at the Games.
"It's been rough, but I've been through it a couple times so I know what it takes to get back so I'm just pushing on and working towards what's necessary for this season," Bolt told Reuters on Tuesday morning during a training session.
Already,Bolt's national teammate and training partner Yohan Blake has confirmed that he will not be competing in the Commonwealth Games,but Bolt said that he will not miss the event.