The Nigerian Police Force on Sunday said it was not responsible for the arrest of Audu Maikori, Chief Executive Officer of Chocolate City Records.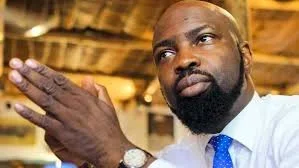 According to PREMIUM TIMES, spokesperson of the Kaduna Police command, Aliyu Usman said, "We're not aware of his arrest."
Meanwhile, John Danfulani, an associate of Mr. Maikori who is also standing in as one of his legal representatives, said he met the embattled label executive in a police facility along Ibrahim Taiwo Road, Kaduna.
Maikori is expected to be arraigned today.