An informant who tipped the Nigeria Police which in turn raided the home of Chief Edwin Clark has narrated what transpired.
Named Ismail Yakubu, 45, the informant who is now a suspect, said he was being misled by a taxi driver who provided him the details.
Mr Yakubu stated this on Wednesday when he was paraded at the force headquarters by the Police. The transcript obtained by NGPOLITICS is reproduced below.
"I am an indigene of Waru village in Apo in the Federal Capital Territory(FCT)," the informant said.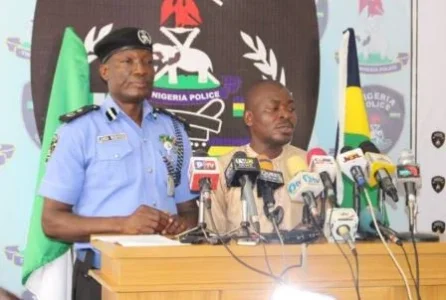 READ MORE HERE