An abortion is the medical process of ending a pregnancy so it doesn't result in the birth of a baby. It's also sometimes known as a termination. The pregnancy is ended either by taking medications or having a minor surgical procedure. But, not only does every abortion kill an innocent human being in the womb; but abortion is also more dangerous to the mother than if she were to give birth to the child. Below are some of the risks/complications of having an abortion.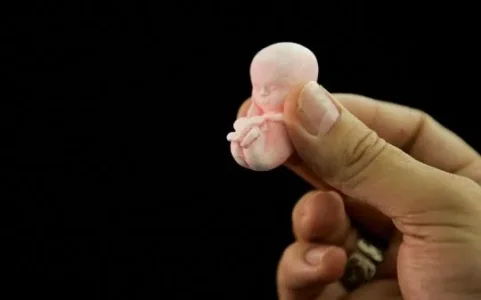 1. Pelvic Infection:
Germs (bacteria) from the vagina or cervix may enter the uterus during the abortion and cause an infection in the pelvic region. Antibiotics can treat infections but, in rare cases, a repeat suction abortion, hospitalization and/or surgery may be required.
2. Incomplete abortion risks:
An incomplete abortion outlines that part of the fetus, or other products of pregnancy (placenta), may not drain completely from the uterus, requiring further medical procedures. This may result in infection and bleeding.
3. Blood clots in the uterus:
Blood clots that produce severe cramping can also occur. The clots usually are removed by a repeat surgical abortion procedure.
4. Heavy bleeding:
Some bleeding is typical after an abortion. Heavy bleeding (hemorrhaging) is not common and may be treated by repeat suction (surgical abortion), medication or, rarely, surgery.
5. Cut or torn cervix:
The opening of the uterus (cervix) may be torn because the abortionist must stretch it open to allow medical instruments to pass into the uterus during surgical abortion procedures.
6. Puncture/Tear of the wall of the uterus:
A medical instrument can cut through the wall of the uterus during a suction abortion procedure. Perforation can lead to infection, heavy bleeding or both, depending on the severity of the cut. Surgery may be required to repair the uterine tissue, and in serious cases, a hysterectomy (surgical removal of the uterus) may be required.
7. Anesthesia-related complications:
As with other surgical procedures, anesthesia increases the risk of complications associated with abortion. Due to these risks, many surgical abortion procedures are completed without benefit of anesthesia which can entail a great deal of physical pain to the woman.
8. Rh Immune Globulin Therapy:
Genetic material found on the surface of a woman's red blood cells are known as the Rh Factor. If a woman and her foetus have different Rh factors, she must receive medication to prevent the development of antibodies that would endanger future pregnancies.
9. Scar tissue on the uterine wall:
A surgical abortion can result in the growth of scar tissue in the uterus, a condition known as Asherman's syndrome. This can lead to abnormal, absent or painful menstrual cycles, future miscarriages and infertility.