Former President Olusegun Obasanjo has described the 2014 national conference conveyed by ex-President Goodluck Jonathan as a distraction.
In an interview with NAN over the weekend, Obasanjo decried the call for national conferences or assemblies to negotiate the continued unity of Nigeria.
"The former president, who described such conferences as distractions, said he did not bother to read the report of the last one organised by former President Goodluck Jonathan,"
NAN said in its report. President Muhammadu Buhari has also vowed not to touch the report, saying it belongs to the "so-called archive."
However, NAN added that Obasanjo expressed reservation with the idea of restructuring the country.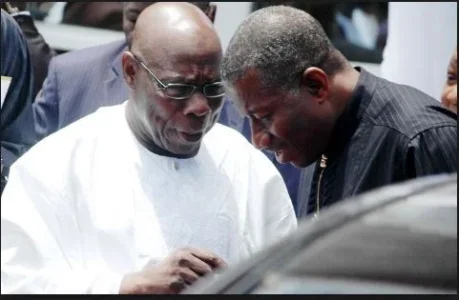 The Nigerian leader was reported to have said those agitating for the breakup of Nigeria were being motivated by greed.
He said: "We Nigerians need ourselves and if anyone thinks he does not need another person, good luck to him. "What I see in all those groups trying to break away is that they want more of the national cake."
The conference had 492 delegates from every part of the country, and issues affecting Nigeria were deliberated upon.
Two weeks ago, Jonathan said implementing the report of the conference would bring about solution to persistent religious crisis.