The Secretary to the Government of the Federation, Mr Babachir Lawal, has made a U-turn on his legal action against the Senate on its probe into the alleged management of funds meant for the rehabilitation of the North-East.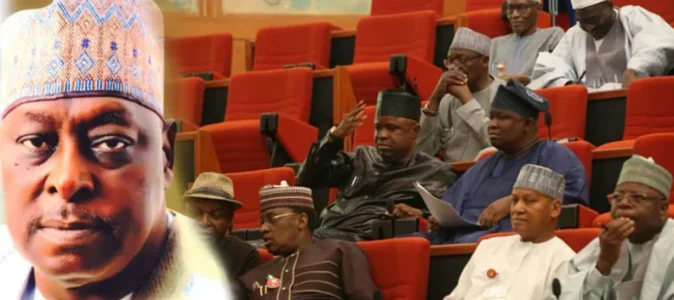 The SGF also stated that some governmental engagement prevented him from appearing today.
Lawal urged the Senate to reschedule his appearance before its Ad Hoc Committee on Mounting Humanitarian Crisis in the North-East which is carrying out the investigation.
The SGF, in the letter to the upper chamber on Wednesday, had said he had dragged the Senate to court over the probe.
Lawal, in the letter to the committee, said he would not appear before the probe panel today.
But in another letter dated March 22, 2017, the SGF said he would not be able to appear before the panel "primarily because of a pressing engagement of government which clashed with the date and time of the hearing."