The National Coordinator of the Oodua People's Congress, Gani Adams, has expressed his organisation's reluctance to engage suspected militants and pipeline vandals who have been terrorising some communities in Lagos and Ogun states.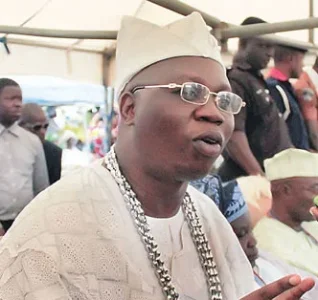 Speaking during a press conference on Thursday in Lagos to address the recent spate of attacks by suspected militants and pipeline vandals in South-West Nigeria, Adams condemned the attacks and described them as "criminal."
He said that even though some communities have been seeking the support of the OPC on the issue, he had to be sure that its members would not be criminalised for any actions taken.
According to Adams, the OPC had been demonised by people, including those of Yoruba descent, security agents and the media in the past.
He said, "What happened just about 10 days ago in Ikorodu is highly unfortunate. But people of Yoruba are the only people that play politics with their lives and properties. When you have a dog that is preventing criminals from coming to your house and you take it to the veterinary to remove its teeth; when criminals come to your house, what will the dog use to fight them?"
"We will put our house in order. We will work and do the appropriate thing at the appropriate time.
"Would law enforcement agencies not twist it against us again? We still have some of our members in Kirikiri and Ikoyi prisons on an issue related to securing a street. An armed robber was killed and the police twisted it as murder.
"What we are saying now is that it has happened and the law enforcement agents cannot arrest any of the vandals, if we move to do it, are we sure the law enforcement agents would not use it against us? Those are the two main things because we have worked to redeem the image of the OPC and we don't want anything to tarnish it again."
The OPC leader also criticised President Muhammadu Buhari for condoling with the recent victims of terrorism in Saudi Arabia and ignoring Nigerians recently killed by suspected militants and Fulani herdsmen in South-West Nigeria and Benue State.