The Benue State Commissioner of Police, Bashir Makama, has affirmed that no one has the right to banish Fulani Herdsmen from any state.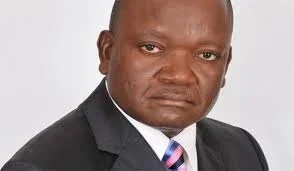 Makama was reacting to the recent directive by the Benue State governor, Samuel Ortom, ordering Fulani herdsmen to vacate the state within 72 hours.
The herders have been accused of killing Benue citizens, destroying their crops since the past five years.
Following the incessant clashes between residents of the state and the visitors, which had resulted to loss of lives and property, the governor few days ago ordered them to leave.
He said the herdsmen must leave since they were not welcomed by the unarmed inhabitants of the area.
Reacting however, Makama faulted the directive by the governor, insisting that nobody has the right to banish anyone from any part of the country.
Makama explained that the constitution permits everyone to reside anywhere in the country.
"The herdsmen should have been advised to leave. And if they discover that the people are not receptive to them, they would have left quietly rather than push them out. The state belongs to all Nigerians," the CP maintained.
He assured that the police would do everything to protect lives and property in the area.