A popular businesswoman has opened a school for sex workers in her city. the school teaches the prostitutes, the business and legal side of their trade.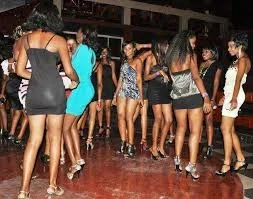 The Zimbabwean woman from Bulawayo, Providence Moyo, said she opened the school to educate most sex workers who lack information on their rights and are financially illiterate.
She said: "In my interactions with the commercial sex workers I have noted with concern that most of them don't have information on their sexual rights hence they are abused by clients".
"As of now we have two modules. The first one focuses on sexual rights and reproductive rights while the other module focuses on investment, financial literacy, sole trading skills and business management"
H Metro reports that Moyo has formed a trust called Devine Providence Foundation. So far, about 20 commercial sex workers have joined her school and they are receiving lessons on their sexual rights and how to save up for a better future.
Some sex workers expressed joy at the gesture. Noma (not her real name) said: "I'm HIV positive due to that I had lost hope in life. I was living life anyhow because I treated my status as a death sentence. However, after attending these lessons I'm now hopeful of a better life.
"I'm cautious of my reproductive health".