The Senate has ratified the appointment of professor Mahmood Yakubu as the Chairman of the Independent National Electoral Commission (INEC).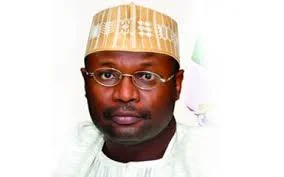 Here are the five most important things you need to know about the Chairman.
- Yakubu is a professor of political history and international studies.
- He was a former Executive Secretary of ETF and later TETFund.
- He is an expert in guerrilla warfare, terrorism and counter-terrorism.
- He was an Assistant Secretary, Finance and Administration, at the 2014 National Conference under the Jonathan led administration.
- Professor Yakubu, is the first and only first class graduate of history from the North till date,who was on secondment from the Nigeria Defense Academy where he was a lecturer to the Federal Ministry of Education.