The absence of a credible leadership in the terror sect, Boko Haram, is putting the Federal Government off negotiating with the group on the release of the Chibok school girls, President Muhammadu Buhari said yesterday in New Delhi, India.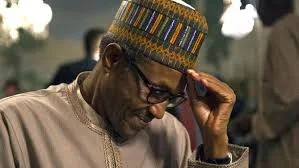 President Buhari, who was in India for the just concluded Third India-Africa Forum Summit, said that while his administration is keen on securing the release of the girls, it does not know any credible leadership of the sect it can talk to.
"We want to get them back safe to parents. But we are not sure of a credible leadership that is prepared to talk yet about Chibok girls," he told the New Delhi Television (NDTV) on the sideline of the summit.
Over 250 of the girls are still in Boko Haram's captivity since their abduction from the Government Girls Secondary School in April last year.
The federal government recently expressed a willingness to have negotiations with the Boko Haram, in spite of the claim that it is militarily on the back foot.