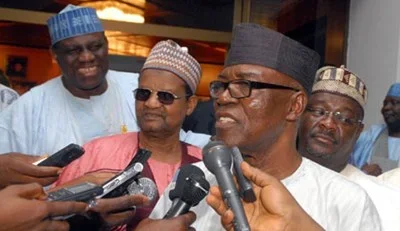 The Arewa Consultative Forum (ACF) has reportedly threatened that if the South east treats northerners like pariahs, the Igbos in the north would be given equal treatment.
According to the forum, if the south east goes ahead with the idea of issuing identity cards to northerners living in the zone, it will endanger their multi-billion naira investments in the north.
Deputy Secretary-General of the ACF, Alhaji Abubakar Umar said while addressing members of the South-South/South-East Arewa Coalition who paid a courtesy call on the forum yesterday in Kaduna that if the north should embark on similar development by identifying the Igbos in the northern region, it could cause crisis that may lead to undeserved division among Nigerians on ethnic or religious consideration.
Umar stressed that if the Eastern part of the country insisted on issuing identity cards to persons of northern extraction in their area, it could endanger multi-billion naira investments of the Igbo businessmen living in the north.
The National Assembly according to #ThisDay had condemned the move and urged Governor Rochas Okorocha to drop the idea.
Although Umar said there was nothing wrong with issuing identity cards to people, he however maintained that it was wrong to single out a section of a community as a target.
He said available statistics indicate that Igbo investments in Kaduna, Kano, and Jos alone amounted to N45 trillion, pointing out that with such huge investments in just three states of the north, the Easterners have no reason to maltreat northerners doing businesses in the areas.
"If the table turns round, it could be disastrous as these investments may suffer for it, but we are praying for understanding among the entire Nigerians to accept themselves wherever they live to earn legitimate means of livelihood" he said