President-elect of The Gambia, Adama Barrow, has said the presidency of President Yahya Jammeh is officially over.
Mr Barrow, who won the 1 December 2016 election, is currently in Senegal under protection as ECOWAS troops have entered the tiny West African country to force Mr Jammeh out as his term elapses today, Thursday, 19 January.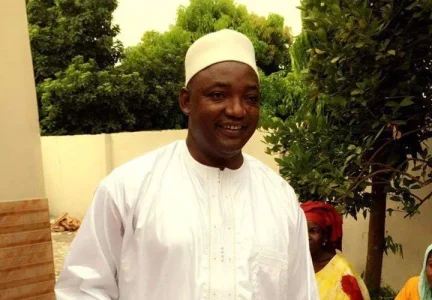 "My dearest Gambians — the presidency of Yahya Jammeh is officially over. The new era of Gambia is here at last. #NewGambia", he tweeted on his social media account.
This is coming as the Plane of Mauritanian President left The Gambia. it is still unclear if Yahya Jammeh was on board.