Presidential Special Adviser on Media and Publicity, Femi Adesina today said that President Muhammadu Buhari's anti-corruption war is not selective.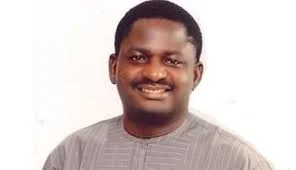 Adesina made this disclosure while featuring on TVC News' public affairs programme, "This Morning.
''Each time I read about this (criticsms against the anti-graft war), my reaction has always been that those criticing the administration are short of facts and being economical with the truth. I can tell you categorically that there is no "sacred cow or untouchables" as they may call them in Buhari's cabinet.
"Buhari is a man of his words, a man with integrity who will not do or allow anything that will tarnish his hard earned integrity. Remember he once told the anti-graft chief to probe his children if they are corrupt, so can such a man now shield any of his cabinet members from investigation.
"So, there's no scared cow in Buhari's cabinet,'' Adesina added.
Also, in a series of tweets by TV Continental, Adesina was quoted to have scored Buhari low in the area of boosting the economy of Nigeria, maintaining that: "For security, the government has done well, also it has a pass mark in anti-corruption but not economy."
He added that this government is not failing saying the government is on course it will get to where it is going.