Parun Provincial Governor, Haffiz Abdul Qaum on Tuesday said a district police chief was killed following an ambush attack in Afghanistan's eastern province of Nuristan.
"The enemies of Afghanistan attacked the vehicle of, Enayatullah Khan, police chief of Duab district, with guns along a main road in the district located in south western of provincial capital Parun on Tuesday.
" As a result Khan was martyred and two policemen were wounded,'' Qaum told newsmen.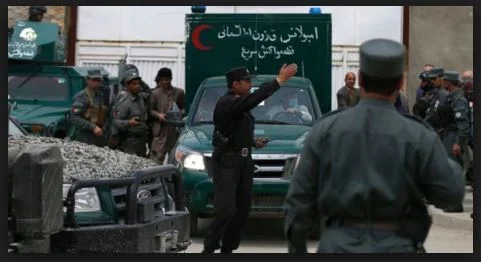 He however blamed the Taliban militant group for the attack in the mountainous province.
The Taliban militants, which ruled the country before they were ousted in late 2001, renewed armed insurgency, staging ambushes and suicide attacks, killing combatants as well as civilians.
On Monday, a policewoman was shot dead by gunmen in the country's southern province of Kandahar.