The first assembly speaker of Anambra state Ifeanyi Enechukwu is dead, aged 75.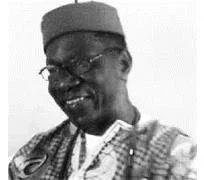 Popularly known as the Oba of Oba, Enechukwu was the Speaker of the old Anambra State, comprising the present Anambra and Enugu states and some parts of Ebonyi State between 1979 and 1983.
He hailed from Oba in Idemili South Local Government Area of Anambra State
His death was made public on Thursday by the Speaker of the Anambra State House of Assembly, Mrs. Rita Mmaduagwu, when she read a letter from the Enenchukwu family on the floor of the House to that effect.
After observing a minute silence for the departed lawmaker, members of the Assembly took turn to praise eulogise the departed.
They called on the state government to immortalise him.
Punch