A member of the Senate Unity Forum, a group within the All Progressives Congress senators in the red chamber, Senator Kabir Marafa has called on the deputy senate president, Ike Ekweremadu to join the All Progressives Congress, APC.
In an interview with PUNCH, the senator explained said the rift in the Peoples Democratic Party, PDP is a golden opportunity for Senator Ekweremadu to defect to the ruling party.
He said: "I am telling you that he has the opportunity now. Let him just defect. The beauty of any political party is the people. If you can join us, join us. We want more people. Instead of moving against his seat, let him join us.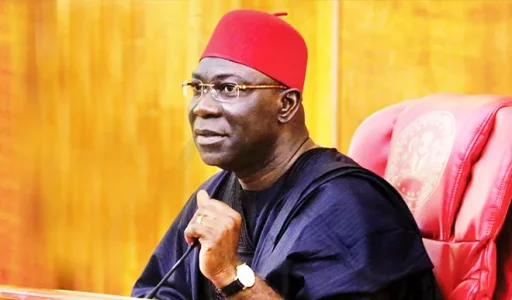 "He has the golden opportunity: Senator Ahmed Makarfi and Senator Ali Modu Sheriff have successfully to our delight, caused a division in the PDP. We are always praying that their power tussle will continue. While I pray for Makarfi to have the upper hand, I am also praying for Sheriff to have the power and ability to sustain the fight, so that we (APC) will be taking the senators one by one.
"The Constitution says once there is a division (in a political party), senators can defect. Let all well-meaning APC members and even people who are sympathetic to the APC, let Ike (Ekweremadu) — instead of moving against his seat, which I don't want to do because he was my leader in the 6th and 7th Assembly and now in the 8th Assembly — use this golden opportunity to defect to the APC and the party will become one in the Senate. Then, I can tell you that the Senate will be stable and there won't be any friction".