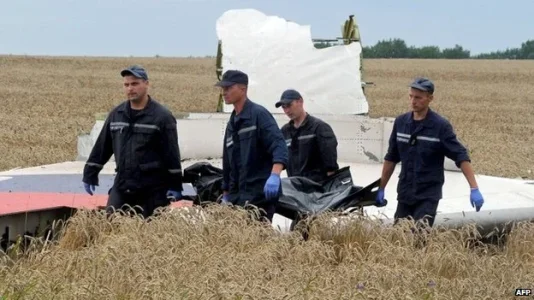 According to the #BBC and some other news sources, the Ukrainian government have accused rebels of removing corpses from the MH17 crash site thus destroying evidence of an "international crime".
"Terrorists brought 38 bodies to the mortuary in Donetsk," the government statement read, adding that Russian experts would presumably perform autopsies. "The terrorists are seeking for the heavy load trucks to carry the plane wreckage to Russia," the statement added.
For a second day, OSCE monitors at the scene have had their movements restricted by militiamen.
Reports that bodies have been moved prompted anger from the Netherlands. Most of passengers were Dutch.
The jet was reportedly hit by a missile over a rebel-held area in east Ukraine on Thursday. All 298 people died.
Both Ukraine and the rebels have accused each other of shooting it down.
Read more at:
BBC News
,
The Guardian