Nigerian-Romanian Big Brother housemate, T-Boss, who was sexually harassed by kemen has finally spoken up to douse tension in the house.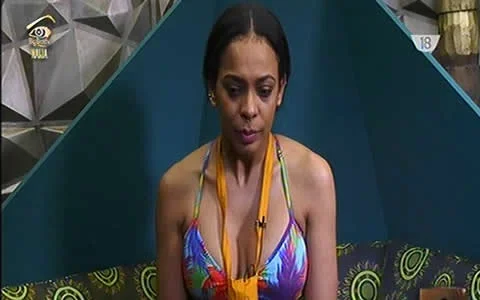 She told fellow housemates that she was not aware Kemen was touching her while she was asleep, admitting she had taken alcohol and passed out all night.
She said she realized Kemen sexually harassed her after Big Brother showed her a video in the diary session.
"I was called to diary session and showed a video on a laptop. I broke down after seeing what looked like. I was being fingered by Kemen.
"I wondered what my father would be thinking when he finds out about this even though he does not know I'm currently in Big Brother house."
T-Boss also explained why she kept mute about the matter, saying Big Brother asked her not to confront Kemen or anyone as it may lead to her being disqualified from the show as well.
Bisola alongside other fellow housemates, however' apologized to T-boss for judging and blaming her wrongly.
See video below: