The Bring Back Our Girls (BBOG) has replied President Muhammadu Buhari-led federal government over invitation to take a tour to the Sambisa forest in North-eastern part of Nigeria.
BBOG accepted the invitation but conditions but stated that a certain group, which Army chief, Tukur Buratai received at the army headquarters, attacked it for engaging in "social advocacy" and demanded an apology from Mr. Burutai.
It made the demand known in a letter to Lai Mohammed, minister of information and culture.
Mohammed had earlier written the group, asking it to nominate three of its members that will embark on a guided tour of Sambisa forest.
In its response, the group said if at all such trip would take place, there must be a pre-tour meeting where crucial issues would be discussed.
Below is the letter: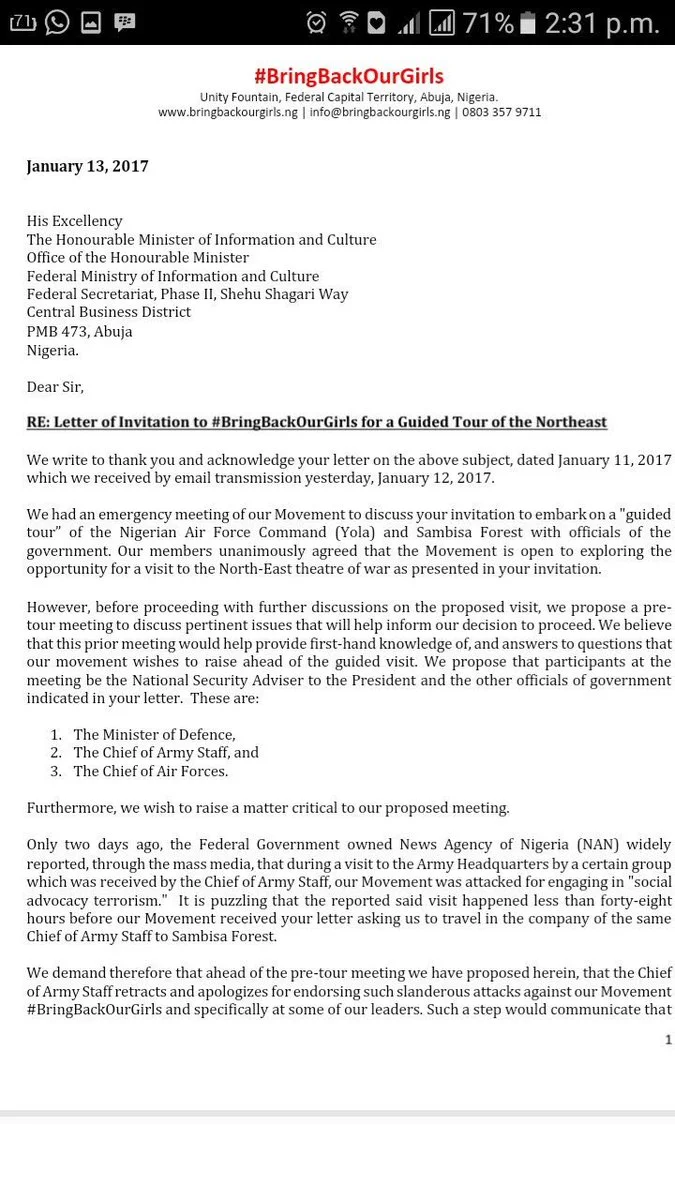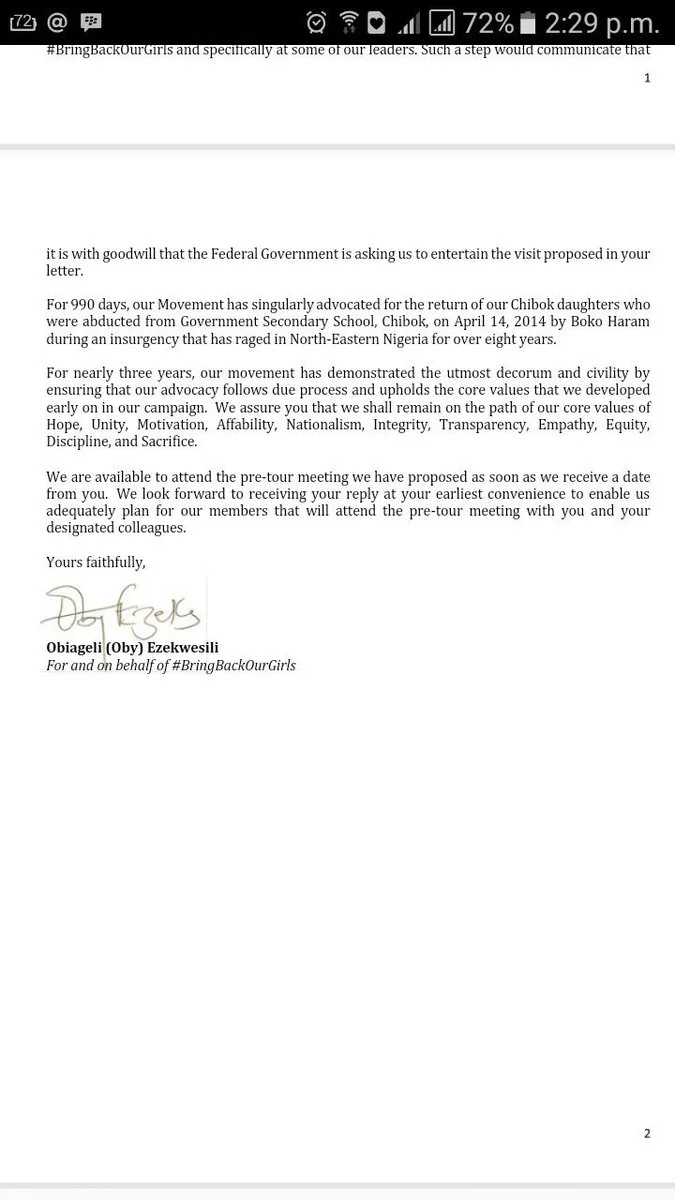 TRENDING:
FG Invites Ezekwesili, BBOG to Tour of Sambisa Forest