Bishop David Oyedepo has denied reports that quoted him as charging Christians to take up arms against Muslims in a purported video circulating online for few days.
In the video, circulated online,the bishop was seen laying curses on those fomenting crisis in Nigeria.
But a spokesman of the bishop's church, Winners Chapel says the video is old and has no connection with the recent killings in Southern Kaduna.
The chairman, editorial and media board of the church, Dr Sheriff Folarin said: "This was before the present administration took office.
"The message bears no relevance to today's happenings; not even developments of 2016.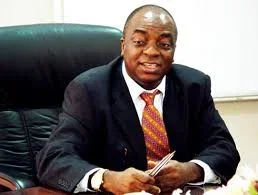 "The reporter(s), either being completely unprofessional, lazy or simply wicked, made the 2015 message look like a 2017 church service message. The trending video is NOT a 2016 or 2017 video.
"To this end, we can unequivocally and authoritatively say that this quote, the report and other similar reports do not fit the context of the Kaduna crisis or any developments whatsoever in the last one year.
"The reports are, therefore, fake, unbelievably and maliciously fabricated and outright lies. They are tweaked, baseless and fraudulent.
"Bishop Oyedepo has not said, either in private or public, anything related to the Southern Kaduna killings; not now, not hitherto.
"If there has been anything done, it has been prayer for peace and unity of Nigeria.The intent of the original author(s) or fabricators is best known to them."