After being forced to relocate from Sambisa forest, factional leader of Boko Haram, Abubakar Shekau, now has a new hideout.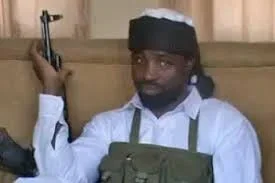 THE WILL quoted AFP that Shekau and his men reportedly fled to areas on the edge of the forest, islets on Lake Chad as well as villages on the Cameroon border.
"They were sighted in large numbers in … the Kala-Balge area," said a vigilante helping in the fight, referring to a region near Cameroon.
A source told AFP, Shekau has since been spotted in Pulka village near Gwoza on the Cameroonian border — and is currently believed to be hiding in a forest in Kala-Balge.
Last edited by a moderator: