Mr Ibrahim Abdullahi, the Commandant of the Nigeria Security and Civil Defence Corps in Borno, said suspected Boko Haram members had invaded Konduga Local Government Area and abducted four women and six youths.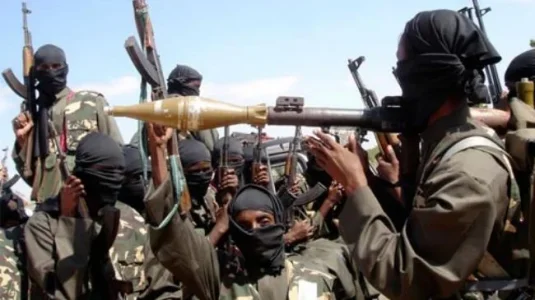 Abdullahi told the News Agency of Nigeria in Maiduguri on Tuesday that the insurgents had also invaded Mittiri, Akalli and Arribbari villages in the same Konduga local government area.
"Our intelligence report had indicated that the insurgents are now operating in Dalla Fatimiri on about 10 motorcycles.
"Our men of Anti-vandalism and Intelligence Unit of the Command on Friday reported the kidnapping of four youths in Kalari village in Konduga local government area," he said.
He explained that the remnants of the insurgents were desperately recruiting more youths to sustain their fight in the state, having been effectively decimated and degraded by the Nigerian Military.
"This is a clarion call to Nigerians to be on the alert at all times and always report any suspicious activities around them to the security agencies.
"Internally Displaced Persons who are desperate to return to their librated communities should desist from living in areas that are not properly secured by armed personnel," the commandant said.
NAN reports that Internally Displaced Persons from Konduga, a town located few kilometers away from Maiduguri, have been returning home with the hope of rebuilding their lives.
NAN