Policemen attached to the Inspector- General of Police, Mr. Ibrahim Idris' Special Intelligence Response Team (IRT), have arrested suspected Boko Haram members, who abducted a 10-year-old boy in Maiduguri, Borno State and later stabbed him to death.
The victim, Baa Goni Maina, was abducted on January 14, by 18-year-old Adam Bakura and his brother, Modu Bakura. He was killed three days later after his father couldn't cough up the N10m ransom the brothers demanded.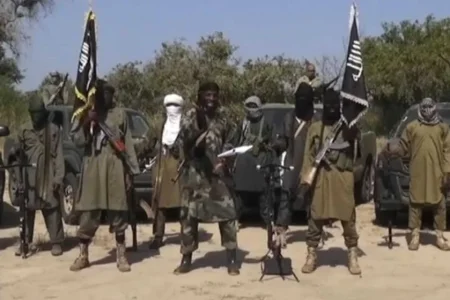 Police said that the boy was tricked away from his street, down to a river bank. After he was killed, the gang carried his body to a place called Gwange graveyard in Maiduguri town and dumped it there.
New Telegraph reported that investigation revealed that the brothers were Boko Haram members.
A police source said: "Adam has confessed that he had to stab Maina several times in the stomach to ensure he dies because the boy knew him and would disclose his identity to police if released."