The former Chief Physician to President Muhammadu Buhari, Professor Sadiq Suleiman Wali has opened up on the president's health status and need for medical extension.
Professor Wali, 76, who was also Chief Physician to other four former heads of state, namely General Ibrahim Babangida, Chief Ernest Shonekan, the late General Sani Abacha and General Abdulsalami Abubakar in an interview with
DailyTrust
said medical extension is ethical between doctors and patients relation..
He said: "President Buhari regularly went for checkups, except for the period of 1985 to 1988 when he was detained.
"As for the recent extensions requested for by the president on the recommendation of his doctors, it is important to understand the principle guiding the relationship between doctors and patients.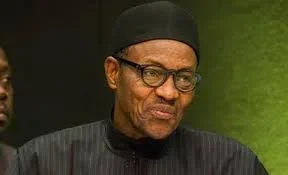 "There are four ethical principles, namely: Autonomy, where a doctor has to explain any action he intends to take with its advantage and disadvantage, possible harms and benefits. The patient has the right to accept or reject the recommendations. Then there is Beneficence, where all actions and procedures should be of benefit to the patient. In the case of Malfeasance, it's 'do no harm'. Then there is Justice, when benefit to the patient and community should be assessed. If there is danger to the community, the doctor can override the wishes of the patient like Lassa fever, Ebola disease and so on. In such cases, the doctor is obliged to report to appropriate health authorities".
He adviced that Nigerian should be patient, sympathize with the president, and pray for his early return home.
The acting president is working very hard and governance has continued smoothly.
Professor Wali also enjoyed President Muhammadu Buhari to be patient, and accept his doctor's advice, noting the overwhelming support he enjoys.