John Dyegh, representing Gboko/Tarka federal constituency at the House of Representatives, has asserted that the current federal government led by President Muhammadu Buhari places more emphasis on the protection of cattle than human lives.
According to Dailypost, Dyegh, made the remark during a stakeholders meeting in Makurdi, the Benue State capital, on Monday.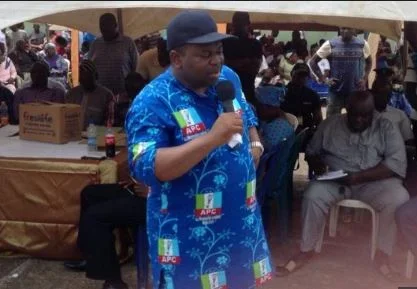 The APC lawmaker wondered why the Federal Government could send out helicopters to survey states where cows were being rustled, but did not do same in Benue where human beings were being killed by Fulani herdsmen.
He, however, advised the federal government to take decisive steps in curbing incessant clashes between farmers and herdsmen.
- Dailypost