Senate President Bukola Saraki during the morning session at the Social Media Week in Lagos state today discussed among other issues his code of conduct tribunal trial.
Saraki, while fielding questions from participants, said that the advent of Social Media in Nigeria has made the government of the day more accountable.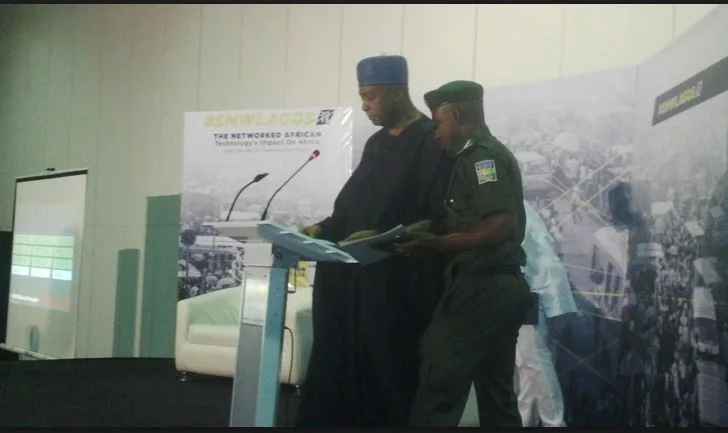 On his trial at the Code of Conduct Tribunal, Saraki said the fact that he was not tried from 2003 to 2011 when he was governor of Kwara state shows that the trial is an act of persecution.
See tweets: