The Nigerian Communications Commission (NCC) and the Central Bank of Nigeria (CBN) have got reprieve for Etisalat on the loan default crisis facing the company.
Mr Tony Ojobo, the Director of Public Affairs of NCC said in a statement on Saturday in Lagos, that the reprieve came following a meeting convened by CBN and NCC to find a quick resolution to the crisis.
"Friday's meeting succeeded in halting the attempt by Etisalat's creditors at bringing it under any form of take over.
"Receivership was completely taken off the table in a meeting that was very productive and constructive.
"The meeting, which held at the CBN office in Lagos, had the consortium of banks being owed and Etisalat in attendance.
"The banks and the mobile network operator agreed to concrete actions that will bring all parties closest to a resolution," Ojobo said.
He said that CBN and NCC were able to secure for Etisalat the necessary "oxygen" to enable it continue to meet urgent operational expenses.
Ojobo said that CBN Governor, Mr Godwin Emefiele who chaired the meeting, was firm in declaring what needed to be done by both parties towards a quick resolution.
He said that NCC equally made it clear that everything necessary must be done to protect the 23 million Etisalat subscribers.
The director said that there was also the need to protect the telecom industry to prevent potential investors from developing cold feet.
According to him, effort has been made to ensure that Etisalat remains in business while the consortium of banks meet their obligations to their customers.
"A meeting will hold on March 16 to agree on a payment restructuring path going forward.
"The NCC will lead the CBN in a possible crucial meeting with Etisalat's shareholders anytime soon," he said.
The News Agency of Nigeria (NAN) reports that on March 8, there was an attempt by a consortium of banks to take over Etisalat, because of its N541.8 billion debt.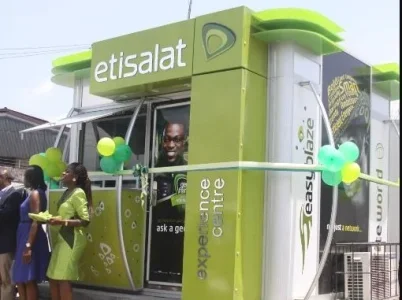 Etisalat is Nigeria's fourth largest telecommunications operator with about 21 million subscribers as at January 2017.
- NAN