Chad's President, Idriss Deby Itno, who has been in power since 1990, will run for a fifth term in office after being chosen Tuesday as his party's candidate.
"You have given me the immense honour of renewing in me your confidence by making me your candidate in the 2016 election," Deby told members of his ruling Patriotic Salvation Movement (MPS) party.
If he wins enough ballots in the voting set for April 10, Deby will extend his grip on power that began in 1990 when he overthrew former president Hissein Habre.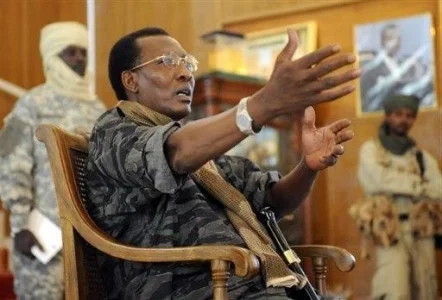 Deby, born in 1952, modified the constitution in 2004, scrapping its two-term limit on presidential tenure, and won the following elections by a huge majority.
An oil-rich central African country with entrenched poverty, Chad is playing a pivotal role in the military campaign against the Nigerian Islamist group Boko Haram.
Source: Dailymail UK